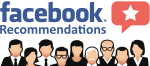 SUSAN GOODWIN - DECEMBER 11, 2019
Redding Subaru's service department is THE BEST service department I've dealt with...EVER!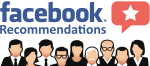 AMBER BROCK - DECEMBER 9, 2019
Redding Subaru and especially Shane Parker has the most outstanding customer service! Shane has been my car salesmen for the last 10+ years and I wouldn't shop anywhere else! Thanks to the team at Redding Subaru for making my recent car buying purchase a breeze!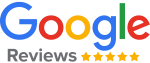 JANE QUINN - DECEMBER 9, 2019
Wonderful people. Solved my problem which was how to operate the lights in minutes. And were very kind to show me how my car actually works.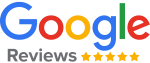 BRIANNA BERNARDY - DECEMBER 4, 2019
Amazing Service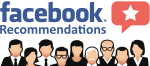 AMANDA HAYDOCK - NOVEMBER 9, 2019
Amazing experience!! I had the help of such a great staff who worked with what I had and what I needed. Everyone was so kind and excited for me. Will definitely be recommending this location!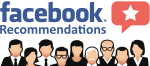 BRIANNA BERNARDY - OCTOBER 25, 2019
Amazing service staff!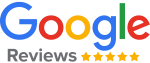 KAY RIVERS - OCTOBER 22, 2019
What a great crew here, shopped around quite a bit, came back here for a great deal and the awesome customer service.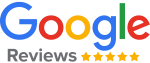 JENNIFER BERGER - OCTOBER 21, 2019
I was traveling through Redding on a 4 month road trip when my GPS started glitching out. I stopped by and they were able to fit me in without an appointment. Both service guys I worked with were extremely helpful and polite. They resolved my issue and set me on my way. :)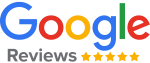 KELONI LIGGATT - OCTOBER 17, 2019
My experience with Redding Subaru has been outstanding. I love my new Subaru Outback. A special thank you to Jonathan Campbell and Brady Lipscomb! You and your whole staff have been awesome!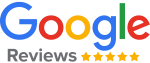 KERI GRAFE - SEPTEMBER 25, 2019
Jason in service went the extra mile to make sure the work was completed on my vehicle. They're always professional and extremely helpful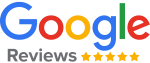 RAY BISSELL - SEPTEMBER 9, 2019
Redding Subaru is OUTSTANDING ! Any regular service is promptly scheduled & preformed on time. It is very thorough, complete & clean. The service tech discusses all that has been done & anything that needs to be done. The waiting room is very clean, complete with coffee, water & restrooms. It is very comfortable with lounge chairs & T.V. The entire staff at Redding Subaru are very courteous, friendly & professional. I personally am happy to have them available to keep my Forester is perfect condition.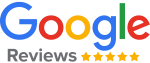 RANDY TROUPE - AUGUST 31, 2019
Very professional and courteous.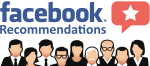 JILLY BEAN - AUGUST 31, 2019
They are awesome! Fun, friendly, and do what they can to make you happy and feel a part of the Subaru family!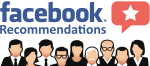 LEAH BARNARD - AUGUST 30, 2019
Hands down the best customer service in Redding. Shopped around a bit and couldn't resist coming back. Great deal but what sealed it was the staff! I absolutely love my new Subaru Forester sport. I felt like family from the moment I stepped on the lot to the moment I left. If I had to do it all over again, I would choose Redding Subaru. We will definitely return for service and a purchase. If you're thinking about buying, don't think twice and just drop in and check out the inventory.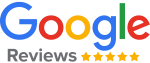 DAVE'S WAY TO CURE ANXIETY - AUGUST 25, 2019
Very nice dealership from the structure and setup to the staff and efficiency of how it's run. I was traveling and going to be passing through Redding in about an hour and needed an oil change very desperately so I called Redding Subaru. They said they would try to fit me in but might be a 45 minutes wait until they could get to my car, which was fine with me and I appreciated the accommodation. To my surprise, before I could even finish a very nice steak from Lumberjacks across the street, they called and said my vehicle was ready. This is service done right and I very much appreciate it! Great job and keep up the 5 Stars Amigos!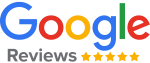 DAVID MORROW - AUGUST 16, 2019
Very helpful though I didn't get the chance to have them service the truck, the customer service was on point.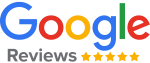 LINDA KRUEGER KRTEK - AUGUST 16, 2019
I would like to express my gratitude and appreciation to Roman Gutierrez for helping me with purchasing my Subaru Forester. Buying a new car can be overwhelming and Roman helped me tremendously to make the perfect choice. He made me feel comfortable with my decision and the whole experience was ideal. Redding Subaru is an extraordinary dealership and the employees are great. I would strongly recommend this dealership and especially Roman Gutierrez to assist you through the process.
Thanks, Linda Krtek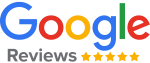 EDSON HOLMES - AUGUST 12, 2019
I was able to get an appointment when I needed one. I was able to have the 30,000 mile service, tail light recall and re-calibration of eyesight (Windshield crack and replaced already) completed in 4 hours. Auto Nation in Roseville said it would take apx 6 to 9 hours and cost about $1,300. We saved almost $1,000 and possible 5 hours; definitely worth the extra travel to Redding Subaru! Friendly and knowledgeable technicians.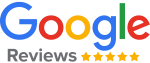 DAWN PIERCE - AUGUST 8, 2019
Customer service is amazing! The service department has the most professional attitude, going above...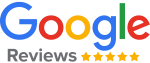 ZACKERY RICE - JULY 30, 2019

Employees are very friendly. Forever a Subaru owner.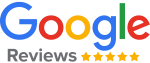 GREG KNIGHT - JULY 11, 2019
This place is top notch.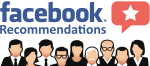 SHANNON SALISBURY - JUNE 24, 2019
Michael went above and beyond for us! Our first Subaru experience was a great one and he made it happen.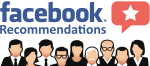 MELANIE OLSON - JUNE 16, 2019
Was a great car buying experience and I love my Crosstrek!!! You guys are awesome!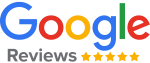 APRIL VONDERSCHEER - JUNE 7, 2019
Purchased my WRX and the service I get from this company is always over the top. Very professional and thorough.
MICHELLE NYSTROM - JUNE 2, 2019
Redding Subaru just helped my daughter buy her first "new" car. The staff was amazing! They were informative, attentive, patient and thorough in explaining everything to her. Most importantly, they were kind and they didn't pressure her into anything. A huge difference from other lots we visited. She left feeling valued and confident in her purchase.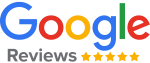 PAUL VILLAMOR - MAY 13, 2019
They provided a positive shopping experience.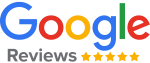 KATHERINE ROBERTS - MAY 3, 2019
Love this place!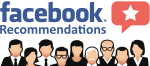 HELEN M. STONE - APRIL 25, 2019
I actually enjoy taking my beloved Subie in for service. The staff is so friendly. Thank you!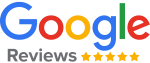 ALEXIS RILEY - APRIL 15, 2019
These folks are the real deal! I have never owned a Subaru but my daughter absolutely loves them. I got the 2019 Subaru Legacy and am totally in love! Road noise no longer an issue and sweet leather interior with all the technology anyone could ask for. Will be sticking with Redding Subaru! Thanks so much Nick, Kenny, Jason and Paul. You guys rock!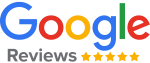 LANCE GRAY - APRIL 15, 2019
They are great!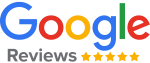 ARTHUR LOVELAND - APRIL 13, 2019
They were awesome in taking care of me during my purchase of my Truck.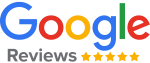 THE DRAGON'S DEN - MARCH 11, 2019
Love it, can't wait to go back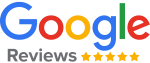 JANE & MIKE DUNBAR - MARCH 5, 2019
Great deals and service!! The cars speak for themselves.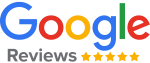 RYAN BONNEY - FEBRUARY 25, 2019
They back their product.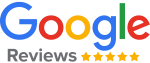 JILL STEPHENS - FEBRUARY 20, 2019
Super nice salesman at this location. His name was Shane. He gave you the feeling that he was honest and caring. Both great qualities in a salesman. They have a good selection here also.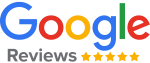 CHRIS WESTLYE - FEBRUARY 8, 2019
Excellent customer service and a very quick turnaround time for the repair. I will continue to recommend Subaru to people.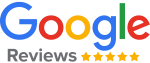 G. RITA TODD - DECEMBER 14, 2018
Ask for Kenny.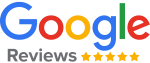 KENNETH JOHNSON - NOVEMBER 21, 2018
Can't say enough about this well rounded dealer courteous- helpful- informative.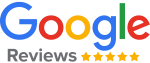 SARA MARCHESSAULT - NOVEMBER 7, 2018
All the employees are exceptionally helpful, courteous, and pleasant.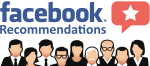 EREKA BISHOP - OCTOBER 26, 2018
I LOVE LOVE LOVE Subaru! They have the best sales, sales manager and service department all around awesome customer service! They have helped me many times when either my car was having maintenance and when I was ordering and buying a car. I can honestly say I'm a forever Subaru owner and I'll always take my business to Redding Subaru.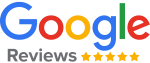 HEATHER HANKS - OCTOBER 15, 2018
I tagged along today with my father and grandmother while she traded in two vehicles for a Subaru Outback, as we are downsizing. I have to say I personally know little about buying or selling cars, and it was made pretty easy for even I to understand by the sales associates. Michael was helpful, patient and friendly the entire time we were there, as was Ryan from financing and the general manager Paul. By the way, Paul bent over backwards for my grandma so she could also afford a warranty for her / our Outback. It also must be said (or typed) that literally all the employees we encountered were cheery and had good senses of humor. We did not see anyone hanging around looking glum! So, thank you Redding Subaru, from my family to yours! We appreciate your patience, candor and courteous treatment. P.S. If we ever need to add another rig, we'll gladly come back!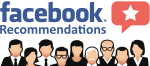 JOHN WISER - OCTOBER 1, 2018
They went out of their way to help us out and make things work out. Thank you so much.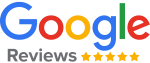 LUCINDA WILLIAMS - SEPTEMBER 28, 2018
They ALWAYS take good care of you and your vehicle in the service area. Good communication.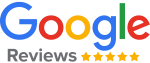 LYNDA LOU - SEPTEMBER 15, 2018
Over a year after purchasing my 2017 Outback, Roman took some time out of his workday to instruct me on how to properly use the manual option that is a standard feature on the Outback.. Roman was really patient and did an awesome job with showing me everything I needed to know to use this awesome feature. The customer service at Redding Subaru is outstanding. I am grateful that I purchased my OUTBACK from Redding Subaru because "they got my back..."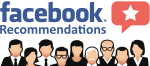 JEWELIA BILL - SEPTEMBER 5, 2018
I'm so happy! I just bought a 2018 sunset orange premium crosstrek! This is the first car I've ever bought, so of course I had no idea what I was doing. Colin Manley made the whole process simple and painless. I couldn't be happier!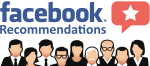 JENNIFER MUCKLOW - AUGUST 25, 2018
Great customer service! Everyone is so friendly! Love this place! And I'm loving my new Subaru!!!